Looking for adventure and confidence-building this summer? Planet Rock summer camps are for kids of all ages and climbing abilities! Keep your child active throughout their entire summer vacation at this exciting and action-packed summer camp. Campers climb walls over five stories high, swing on giant king swings, balance on slacklines and learn to rappel down 30 foot drops. Beginners learn foundational climbing skills and techniques, while campers with prior climbing experience can take their abilities to the next level on more rigorous routes. Knowledgeable and experienced staff instruct older campers in climbing techniques, rock climbing gym safety and knot tying. Younger campers are introduced to climbing skills through unique obstacle courses and climbing elements. In addition to climbing, team building activities and games focus on teaching campers the benefits of working together and strategizing as a team.

No need to buy a bunch of stuff ahead of time -- Planet Rock provides all the gear, equipment and instruction your child needs for a great week of climbing. Planet Rock's goal is to provide your child with a safe environment that allows them to experiment with movement, build confidence, practice teamwork and have fun!
Sound awesome? Here are the upcoming camp dates for 2017!
Ages 4-7: ABC Camp
All ability levels!
Planet Rock ABC camps are created especially for our littlest climbers. Campers use the ABC room as well as the big gym, learning footwork and climbing techniques in a smaller, more personal environment. Campers participate in activities that encourage independence and build confidence through the exploration of agility, balance and coordination. Climbers learn how to rappel, walk the slackline, ride the king swing and much more! Games and team building activities support developing social skills and reinforce classroom lessons such as taking turns, sharing, communication and following multi-step directions.

Dates:
July 17-21: 10am-1pm
July 31-August 4: 10am-1pm
Cost: $190 per session, including gear, equipment, camp t-shirt
Staff-to-camper Ratio: 1:4
Additional Fees: $25 to change dates, $45 to cancel registration if cancellation occurs two weeks or more prior to camp start date
Links: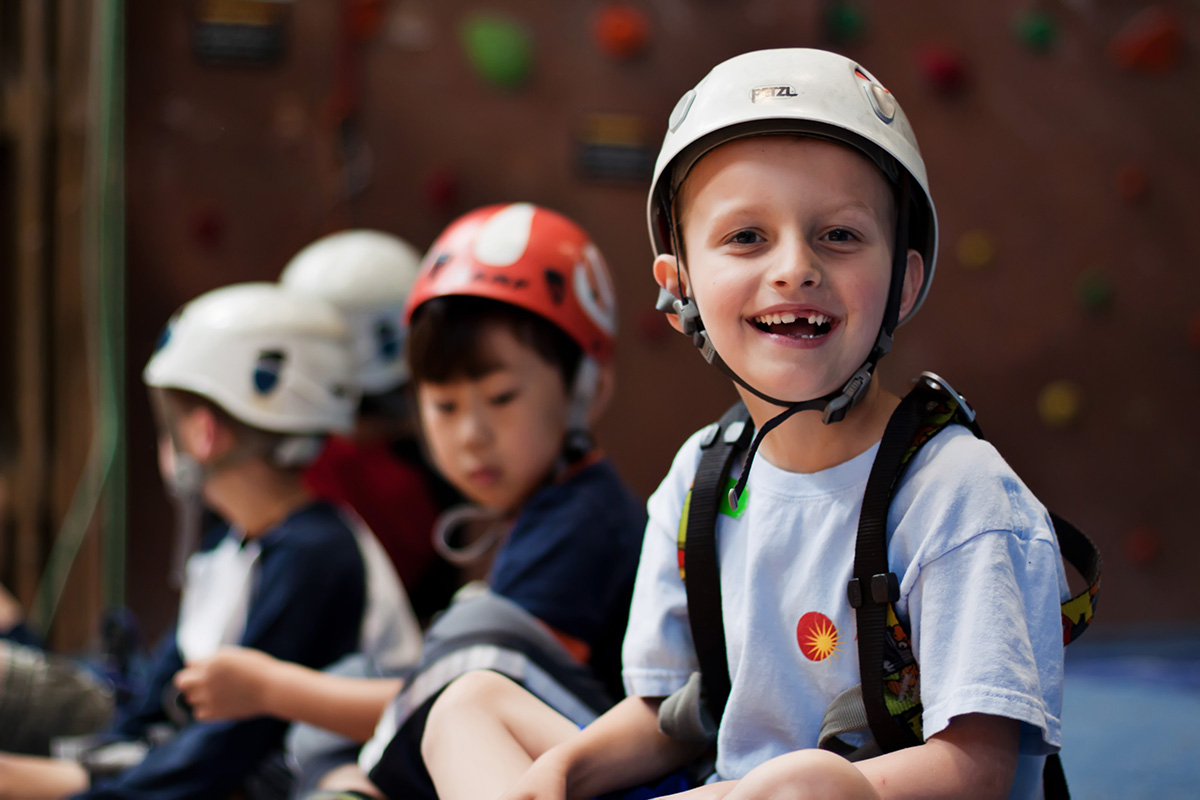 Ages 8-15: Half-Day Camp + Optional Camp Extension
All ability levels!
Planet Rock Half-Day camps are designed for climbers age 8-15, all ability levels. Campers work on footwork, route reading and develop efficiency and confidence while bouldering and top rope climbing. Advanced climbers find challenges on more difficult routes and introduction of climbing techniques based on ability. Climbers learn how to rappel, walk the slackline, ride the king swing, crate-stack and much more. Games and team building activities round out the week, providing campers with additional opportunities to challenge themselves and learn new skills.

Dates:
​June 26-30 9am-2pm
July 10-14 9am-2pm
July 24-28 9am-2pm
August 7-11 9am-2pm
August 14-18 9am-2pm (*camp extension not available)
August 21-25 9am-2pm
Cost: $295 per session, including gear, equipment and camp t-shirt
Camp Extension times are 2pm-5pm and carry an additional $100 fee. During this time, instructors continue to engage climbers in fun and challenging activities designed to improve strength, confidence, balance and coordination.
Staff-to-camper Ratio: 1:5 (1:6 during Extension)
Additional Fees: $25 to change dates, $45 to cancel registration if cancellation occurs two weeks or more prior to camp start date
Links: